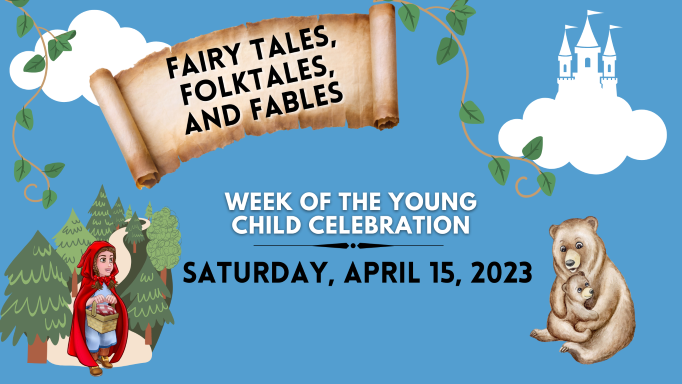 To promote early childhood literacy, the Success By 6 Early Childhood Coalition hosts an annual Week of the Young Child celebration in Corpus Christi. The Week of the Young Child® is an annual celebration sponsored by the National Association for the Education of Young Children (NAEYC). The annual event focuses public attention on the needs of young children and their families and recognizes the early childhood programs and services that meet those needs.
Highlights often include performances, storytelling, demonstrations, games, arts and crafts, giveaways and more that are free and fun for the family. The event is free and open to the community.
Fairy Tales, Folktales, and Fables: Saturday, April 15th from noon - 3 p.m.
Where: La Retama Library, 805 Comanche St. in Corpus Christi 
Join us for a free, family-friendly event that will make your little princes and princesses live happily ever after...with reading! Event highlights include children's performances, storytelling, hands-on activities, arts and crafts, and giveaways including free books. Attendees can also sign their child(ren) up to participate in the 1,000 Books Before Kindergarten program.
Learn more about Success By 6 and the initiatives to spread awareness and improve early childhood education in the Coastal Bend. For more information about Week of the Young Child, contact Sherry Peterson at 361-882-2529 x121.